Client Feedback
One of our clients has graciously provided us with photos and a description of a job we performed in the winter of 2010. The details of the job and the client's feedback are provided below.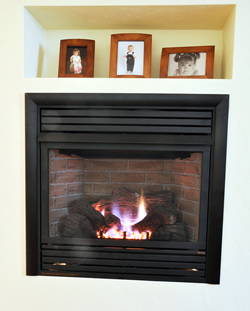 General Description of the Work
Klipa Contracting Company completely remodeled four rooms in our basement. The basement was refinished many years ago and the rooms were in drastic need of upgrading. During the work it was found that two outside walls supporting our house were severely bowed and needed to be replaced. This required the house to be elevated, the old walls removed, and new walls built. This work was tricky and required a high level of skill. The work was done in an expert manner by the Klipa team.
The job involved construction of a large bedroom with ample closets, a new bathroom with shower, a laundry room, and a large combination family room/office area. In addition, new storage areas were built and a fireplace was added in the family room.
Before and After Photos
Our basement was a mess before the remodeling! There was some water damage and the look needed to be drastically improved. Click here to view some photos of the same areas at the start of construction and after the work was done.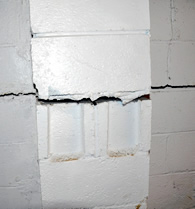 Repair of Basement Walls
The work that the Klipa team did on our bowed basement walls needs to be emphasized. After the old paneling was removed, we found that two basement walls were bowed and ready to cave into the basement. The remedy was to jack up the house, tear down each wall, rebuild the block walls, and then lower the house back down on the new walls. This was very difficult and required much skill. The new walls had to be level to within a fraction of an inch over about 35 feet to properly support the house. This work was done expertly during the heavy February snow storms!! New French drains were installed on the outside of the new walls so that bowing never happens again. The work of the Klipa team to solve this problem was outstanding.
Summary
We have not found a single defect in the work done by the Klipa team. Everything is first class and the end product is functional and expertly done in all respects. They are skilled carpenters, plumbers, electricians, and plasterers. After all the work was done, they did a thorough job cleaning all the debris from our property and making our new rooms spic and span. I recommend this contractor highly and intend to hire the Klipa Contracting Company again soon to remodel our kitchen.
Click here
to see more photos of the finished project.