Remodeling
Klipa Contracting Company has extensive experience remodeling all types of rooms.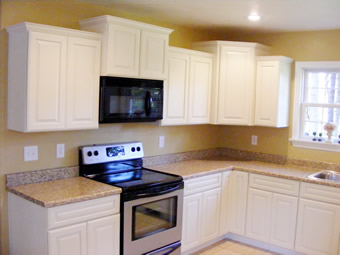 Kitchen Remodeling
Families spend more time in the kitchen than any other room in the home, therefore it needs to be both attractive and functional. The challenge of designing a kitchen is identifying what each home wants in terms of functionality, placing appliances and spaces where they can be intuitively found, and keeping the space neat and attractive. All of these things can be achieved with strategic planning and execution by our expert team. Once you are satisfied with the design, we work dilligently to combine quality components including cabinets and appliances with the expert craftsmanship necessary to create a beautiful and functional kitchen.
These photos show more details of the finished kitchen. Move your mouse over each image to see a larger version.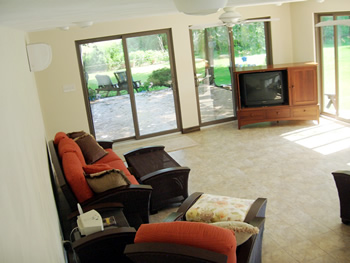 Room Additions and Remodeling
We are committed to working with you to realize your vision of space optimization with top of the line construction materials and detail oriented contractors. Our on-site team assures that your remodeling project is executed seamlessly from the architectural designs to the final safety inspection. We can transform existing space to that new master suite and spa bathroom or living room that you've always dreamed of.