"I loved the service we received... it was the best remodeling work we ever had."
"Our new home is beautiful. You were able to turn a dream into a place we can call home."
"Before our remodel, we were thinking about selling the house. Now, we can't leave."
Services Performed
Architectural Plans and Design
Complete House Renovation
Windows, Upgrade and Replacement
Room Conversions
Roofing
Painting, Exterior and Interior
Electrical
Plumbing
Commercial and Residential
KLIPA Contracting Company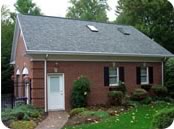 Klipa Contracting Company has been building homes and trusting professional relationships within Westmoreland County for over 30 years. We understand how important trust is in a contractor / client relationship. Our clients rely on us to serve on their behalf, ethically and responsibly. We have a track record of integrity, expertise and customer satisfaction.
Our commitment to this is proven by the fact that returning clients account for more than half of our business every year. Our clients value the relationship we build with them and recognize our commitment to quality, budget and schedule. In addition, our clients feel so satisfied by the work we have done they recommend us to their neighbors and loved ones with confidence. We take personal pride in our work and live by our mission daily.